Laser Hair Removal
At Aesthetik we pride ourselves on having the latest ultimate hair removal device. A pain-free, highly effective solution that gets rid of your unwanted hair quickly and safely.
Thanks to Alma's unique 3D technology and patented IcePlus cooling system, you can now get soft, hair free, smooth skin quicker and more comfortably than ever before.
The 3D technology combines the three most effective laser wavelengths into a single applicator, targeting different levels within the skin all at once, leading to a much more effective treatment. The Soprano Titanium also incorporates SHR™ technology, the only clinically proven laser hair removal method that is virtually painless and 40% faster than your average treatment.
This technology is the safest for all skin types, including dark tones. Its unique gradual heating and rapid pulse delivery method damages the hair follicle and delays re-growth, while preventing injury to the surrounding tissue. This allows us to be able to perform treatment all year round, which means we can safely & effectively treat sun exposed tanned skin.
Please feel free to contact the clinic to book in for a consultation and further information.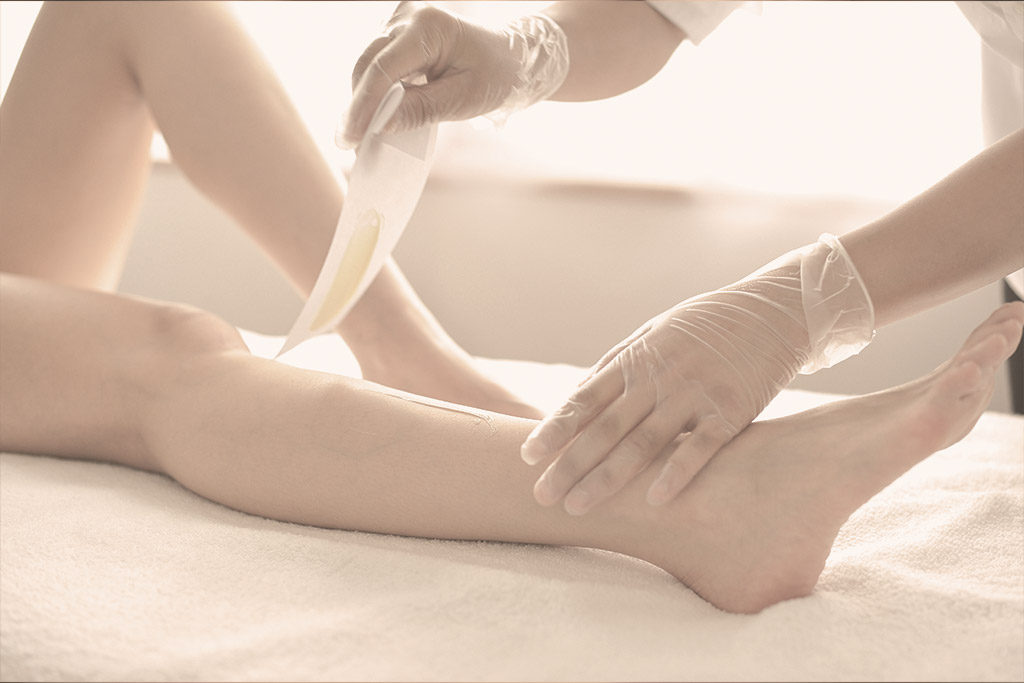 Waxing
Sick of shaving or epilating them unwanted unruly hairs, here at Aesthetik we use the highest quality waxes and techniques.
Our therapists use a combination of our hand pick hard wax and strip wax to achieve best results. Our specialised techniques ensures minimal discomfort and irritation during all waxing services especially for Brazilian waxing.
PLEASE NOTE: We do not treat the male genitalia & intimate areas (this includes but not limited to; penis, testicles, anus & buttock).
Ready to make your appointment?
To arrange an appointment, just give us a call, email the clinic, or book online.  You're welcome to pop in and arrange a time in person.